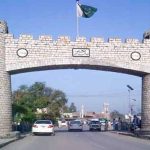 ISLAMABAD (Khyber News) – A Jordan based publication 'The Muslim 500' has listed Pakistani Prime Minister (PM) Imran Khan as 'Man of the Year' whereas United States (US) Congresswoman Rashida Talib has been named as 'Woman of the Year'.
"If The Muslim 500 was in print back in 1992 and I was then Chief Editor I would have nominated Imran Khan as our Muslim Man of the Year because of his brilliant performance in cricket, which culminated in Pakistan winning the 1992 Cricket World Cup."
"Imran Khan wanted to normalize relations through trade, and settling the Kashmir dispute," the magazine published.
Khan became Prime Minister of Pakistan in 2018 after 22 years devoted to building an opposition political party committed to reform; confronting Pakistan's civilian political establishment over the issue of embedded corruption and mismanagement, it further wrote.
In 2020 edition, Imran Khan has ranked 16 on the list. Number one on the list is Mufti Taqi Usmani, followed by Ayatollah Sayyid Ali Khamenei of Iran and Sheikh Mohammed bin Zayed Al-Nahyan of the UAE.
Turkish president Recep Tayyip Erdogan and Saudi Arabia prince Mohammed bin Salman bin Abdulaziz al-Saud are also included in the list.