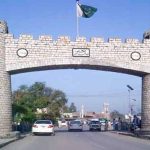 ISLAMABAD: The PTI Chief Imran Khan has nominated its Karachi leader Imran Ismail for the position of Sindh Governor.
PTI chairman Imran Khan approved Imran Ismail's name in a party meeting on Saturday.
The party leadership has given me a big task, Imran Ismail said. "I will try to work with all the stakeholders."
"We will take ten steps towards the stakeholders if they take one," he added.
"It is an important position and I will work with the PPP for Sindh's development," Ismail said.