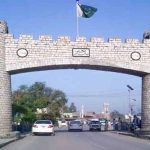 ISLAMABAD: Pakistan Tehreek-e-Insaf leader Imran Khan expressed in his party meeting that the Prime Minister lied on the floor of the Parliament and has also failed to provide money trail on London.
He also announced to start a mass-contact campaign soon.
Imran Khan also alleged that the lawyers of the Prime Minister wrongly stated the facts and figures inside the court.
PTI leader announced that Nawaz Sharif has lost moral credibility to be the premier of the country.
Imran Khan also directed Faisal Javed Khan to prepare the second part of documentary on Sharif family's corruption and also to promote it on high level.
On the other hand, Pakistan Tehreek-e-Insaf has also filed a petition for disqualification of Shehbaz Sharif in Lahore High Court.