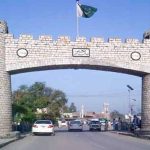 LAHORE: Former prime minister and Pakistan Tehreek-e-Insaf (PTI) Chairman Imran Khan on Wednesday warned that the country is heading towards civil unrest owing to the situation developing in Pakistan due to the incumbent government.
He said this while speaking to the All Pakistan Lawyer's Convention.
He added a Sri Lanka like situation is developing in the country because that there is no justice or rule of law.
Imran went on to claim that his chief of staff, Shahbaz Gill, who was an assistant professor in an American university was detained and subjected to custodial torture, including being striped naked and beaten.
Claiming that the person who was implicated in 'open-and-shut' cases of corruption, he is being consulted on who should be appointed as the next head of the country's powerful military.