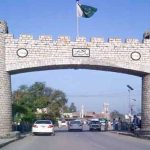 ISLAMABAD: Pakistan Tehreek-e-Insaf (PTI) chief Imran Khan on Wednesday has submitted a money trail of Bani Gala property being received from Jemima in Supreme Court (SC).
Sources told that Jemima has asked the authorities to not disclose the details regarding bank accounts, letters from Luxembourg bank and other documents.
On the other hand, the lawyer of Pakistan Muslim League-Nawaz (PML-N) leader Hanif Abbasi has said that his client is agreed on sending Imran Khan's disqualification and foreign funding case to Election Commission of Pakistan (ECP).
During the hearing, Chief Justice of Pakistan (CJP) Saqib Nisar has said that the judicial bench would prepare the questions to be sent to the commission.
Earlier, ECP s advocate Ibrahim Dasti told the court that PTI has not submitted any record on foreign funding in four years after which CJP Saqib Nisar asked whether SC can hear the case under article 184's section 3 or not on which the lawyer said that SC can issue any decision under this section.
CJP asked about the role of ECP in launching investigation over holding rallies with the money coming from illegal means on which the lawyer said that ECP cannot take suo moto notice on it whereas it can review the details of the accounts.
Meanwhile, Hussain Nawaz's lawyer Akram Sheikh said that as per available details on different American websites, PTI took funds from 195 corporations in California.