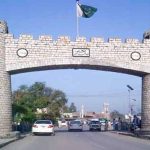 ISLAMABAD: Pakistan Tehreek-e-Insaf (PTI) Chairman and Prime Minister-in-waiting Imran Khan on Saturday submitted to the returning officer a return of the expenses he incurred during the election campaign in his Lahore constituency, NA-131.
According to the details, the PTI chief spent Rs9, 97, 925 during the election campaign in NA-131. The returning officer while accepting the return forwarded it to the Election Commission of Pakistan (ECP) for issuance of the notification of his victory from the constituency.
A provision of the Election Act 2017 provides that every returned candidate shall, within ten days from the poll of an election, submit a return of the election expenses under section 134 and the commission shall not notify in the official gazette the result of a returned candidate who fails to submit his/her return of election expenses.
In NA-131, Lahore, the PTI chief won the election by bagging 84, 313 votes against 83,663 votes of the former railway minister.