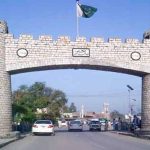 LAHORE: Former prime minister and Chairman of Pakistan Tehreek-e-Insaf (PTI) Imran Khan will chair the core committee meeting of the party in Lahore on Friday (today).
According to PTI leader Musarat Jamsheed Cheema, the PTI core committee meeting will be held at 9pm at Zaman Park. The senior leadership of the party will attend the meeting, in which important decisions will be taken in accordance with the political situation of the country.
Miss Cheema said the meeting will also consider movement regarding the independence of the judiciary. Furthermore, matters related to delay in elections will also come under discussion.