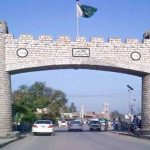 ISLAMABAD: Pakistan Tehreek-e-Insaf (PTI) Chairman Imran Khan has launched the party manifesto for General Election 2018 focusing on to meet economic and administrative challenges faced by Pakistan along with creating job opportunities for youths.
Addressing the PTI manifesto unveiling ceremony in Islamabad, Imran Khan stressed that social justice and rules are the basis of progress. "An easy solution to the problems that Pakistan is faced with does not exist," the PTI chief said. "No one should assume that we will be able to easily implement this manifesto."
Touching on the country's issues, he stated that the national debt had significantly increased in the past ten years. He further noted that the country did not have a revenue-collection mechanism. Furthermore, the PTI chief observed that the country's institutions were deliberately made weak.
He then announced that his party plans to create 10 million jobs in the country.
Imran further said that PTI, if elected, will introduce housing schemes. "New construction companies will be provided with a chance to create housing schemes. The government will facilitate new private sector players," he said.
Furthermore, the PTI chief said that his party will work on taking advantage of the China-Pakistan Economic Corridor (CPEC).
"CPEC is not the game changer but it has great potential to benefit Pakistan. If elected, we will take advantage of the project to benefit Pakistan to the maximum possible extent," said Imran.