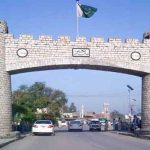 ISLAMABAD: Pakistan Tehreek-e-Insaf (PTI) Chairman Imran Khan Monday said that his party failed to secure enough seats in 2013 general elections due to lack of experience.
PTI chief, in an interview, said eighty percent of the candidates of his party, in last elections, were novice and inexperienced, adding that the situation is different today as his party will contest upcoming elections with full preparation.
Imran Khan said his party had issued tickets for elections in 232 National Assembly constituencies.
He said that he had always fought against corruption, he added, citing a survey, that the least amount of corruption was recorded in PTI-Khyber Pakhtunkhwa province.
Highlighting the performance of PTI government in the province, Imran said that his party-led government established 15 new hospitals in KP, besides upgrading old hospitals.
To a question regarding Punjab province, Khan claimed that his party's graph was rising in the province.
PTI chief said that, after coming into power , his party will bring back the lost glory of the country, adding that his government will provide jobs to people and improve the tax collection mechanism.