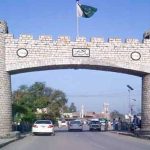 TAUNSA: Pakistan Tehreek-e-Insaf Chairperson Imran Khan on Saturday shared his plans after coming into power and vowed to fight the curse of unemployment as it leads to poverty. "We will fight poverty together," he said.
While addressing a rally in Taunsa on Saturday, Imran Khan said that he wants to uplift the farming and agricultural community. "About 70% of people in the country are employed in the agricultural sector." When we come into power, we will give seeds to all the farmers and help them out, he shared.
PTI chief also promised to improve the taxation system in the country.
Imran Khan remarked that former prime minister Nawaz has gone now and he won't return, He remarked that "now it's time for Shehbaz to go", adding that the Hudaibiya mills case has just been opened.
Speaking about Prime Minister Shahid Khaqan Abbasi, he remarked that Abbasi still says that Nawaz is his leader. "How do you accept a criminal of the nation as your PM?" This proves only two things; either your internal conflicts have ended or you are just as corrupt as them, Imran claimed.
Slamming the protocol received by Nawaz Sharif, Imran said "country's biggest criminal is given a protocol of 40 cars."
The PTI chief also reiterated his demand for snap elections. "Snap elections should be announced for the betterment of the country."
Pakistan Tehreek-e-Insaf Chairperson Imran Khan remarked that institutions protected the 'corrupt mafia', while addressing a press conference on Friday.
Continuing his tirade against the Sharif family, Imran remarked "Sharif family destroyed all institutions in the country."
Since the institutions had no power, they could not take any action "when money was being looted from the country."
However, this is not the time for old politics anymore. "It's time for change and new politics," he remarked.
"Politicians should lead by example," he said, adding that in the four years of governing Khyber Pakhtunkhwa he did not make any factory or abuse his power.
"I don't want to abuse my power to benefit myself or my family members," said PTI chief.
"Look at the all big names in politics now, look where they were before they came into power and now where they stand," he said.
Imran also said that he wants to get rid of the "curse" of development funds. "In what other democracy are MNAs and MPAs issued development funds?"
These funds are used to buy people and nothing more, he said.