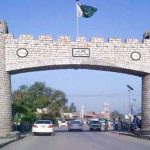 ISLAMABAD: Chairman of Pakistan Tehreek-e-Insaf (PTI) Imran Khan has asserted on Wednesday that the political party would "paralyse" the government on October 30.
He made the claim during a meeting with a delegation of clerics in Bani Gala.
Khan said that the clergy had a responsibility to awaken the people against alleged corruption of the government. He reiterated that the political front invited all sections of the society to participate in October 30 protest in the federal capital.
Panama leak was an issue concerning the country not the party alone, he said.
Imran Khan said that the premier would have to justify the alleged unaccounted for wealth he has.
On the occasion, the clerics vowed that issues relating to corruption and Panama leak would be raised in Friday sermons.