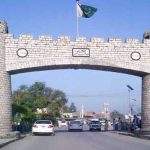 ZAFARWAL: Vice president of the PML-N Maryam Nawaz has said that Prime Minister Imran Khan could not give NRO to anyone, but he will seek NRO very soon.
She was addressing party workers here on Wednesday. She said that the PTI government has punished poor people of the country by presenting an anti-poor budget.
Tthe PML-N leader criticised Prime Minister Imran Khan by saying that he has no idea about how poor people of the country are hit by his government's economic policies.
Maryam Nawaz said that her party Pakistan Muslim League Nawaz had won the last election convincingly before being burgled.
"What was once a country climbing the ladder of progress is now on a downwards spiral," said Maryam Nawaz.
Speaking about the National Accountability Bureau (NAB) and it's corruption probe, Maryam said: "NAB only sees Shehbaz Sharif, Hamza Shehbaz and Saad Rafique. Why is NAB unable to see the corrupt within the ranks of the PTI-led government?" asked Maryam.