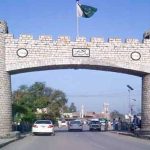 ISLAMABAD: Supreme Court (SC) of Pakistan on Tuesday has reserved its judgment in Pakitan Tehreek-e-Insaf (PTI) Chairman Imran Khan's disqualification case filed by Pakistan Muslim League-Nawaz (PML-N) leader Hanif Abbasi.
A three-member bench of the apex court, headed by Chief Justice of Pakistan (CJP) Saqib Nisar, resumed hearing of the case today and remarked not to expect verdict of the case to be announced tomorrow as plaintiffs are yet to submit written material in the apex court.
CJP also remarked that the court has to decide which side is telling the truth.
Responding to the chief justice's observation that the offshore company was still not declared, Bukhari stated that neither his client was the beneficial owner of the company nor its shareholder which is why it was not declared.
Meanwhile, Imran Khan appeared on Tuesday before an anti-terrorism court (ATC) hearing four cases against him where ATC approved the PTI chairman's bail for Rs. 200,000 in each case.
Imran, through his counsel, surrendered himself before the ATC, which had issued non-bailable warrants against him and declared him a proclaimed offender as he had not appeared in a single hearing.
The hearing was then adjourned until November 24.
Speaking to the media, Imran said the party was peacefully protesting [in 2014] for transparent elections but a terrorism case was lodged against them.
The court ATC is hearing three cases regarding the attack on the then Islamabad Operations SSP Asmatullah Junejo and state buildings during the 2014 protest sit-in by PTI and Pakistan Awami Tehreek (PAT).