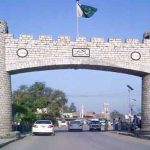 ISLAMABAD: An Anti-Terrorism Court (ATC) of Islamabad rejected a petition of Pakistan Tehreek-i-Insaf (PTI) chief Imran Khan seeking exemption from appearance in PTV and parliament attack cases.
ATC judge Shahrukh Arjumand on Friday conducted initial hearing over Khan's petition and turned down the PTI Chief's request.
He remarked that a notice would be sent to prosecution to prepare arguments and present its stance over Khan's request in the next hearing.
The court while rejecting Imran Khan's plea ordered him to appear before court on February 26.
PTI chief's lawyer had filed a plea in the court which had requested to grant exemption to Imran Khan before the next hearing and continue trial through his representative.