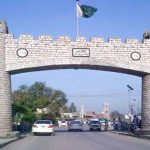 ISLAMABAD: The nomination papers of Pakistan Tehreek-e-Insaf (PTI) Chairman Imran Khan for NA-131 Lahore constituency have been accepted.
According to media reports, the concerned returning officer rejected all the objections raised by Imran Khan's opponents and approved his papers.
The returning officer had reserved the verdict at 2pm.
Meanwhile, the returning officer has reserved verdict on objections against Imran Khan's candidature from NA-243 Karachi.
The decision will be announced later today.
The nomination papers of Pakistan Muslim League-Nawaz President Shehbaz Sharif have also been approved by the returning officer for NA-3 Swat constituency.
Similarly, the nomination papers of Pakistan People's Party (PPP) leader Asma Alamgir for NA-31 Peshawar and the nomination papers of Rauf Siddiqi for NA-213 Nawab Shah have also been approved.