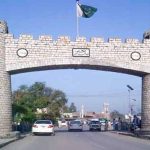 ISLAMABAD: Reacting to Pakistan Tehreek-e-Insaf chairman Imran Khan's warning that it was now PPP co-chairman Asif Ali Zardari's turn to face accountability, Leader of the Opposition in the National Assembly Syed Khursheed Shah said on Monday that the PTI chairman's statement could endanger joint opposition.
Khursheed Shah advised the PTI leadership to teach the party chairman politics. "His statements can trigger strong reaction, endangering the opposition parties alliance as we are trying to strengthen the alliance."
Terming Khan's perception flawed, Shah said if PTI was of the opinion that it can alone fight political battle against the PML-N government, it was in the wrong. "It is matter of one's disposition. What Khan is considering his victory is actually the yield of 70 percent efforts of the PPP.
He said Jamaat-e-Islami deserved the true credit for taking the Panama Papers to the top court, which eventually handed down a landmark judgment. He slammed the PTI for fielding Awami Muslim League cheif Sheikh Rasheed for the coveted post, saying it took the decision in a bit haste.
While addressing a thanksgiving public meeting at Parade Ground Sunday night, Imran Khan warned PPP co-chairman Asif Ali Zardari that he will not spare him as it was now his turn to face accountability after the disqualification of former prime minister Nawaz Sharif.