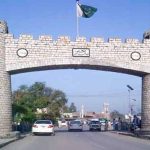 ISLAMABAD: Chairman Pakistan Tehrik-e-Insaf Imran Khan has decided not to contest upcoming by-elections on 33 vacant seats of the National Assembly, sources said.
According to sources, Imran Khan has directed the former PTI MNAs, who had resigned from the National Assembly, to submit nomination papers for contesting their constituencies. The by-elections on 33 National Assembly seats, vacated by PTI MNAs, are scheduled for March 16.
The source said that initially the PTI had decided that Imran Khan would contest by-polls on all vacated seats. However, due to current situation, the PTI chairman has reviewed his decision. The sources added that Imran Khan has directed the former MNAs to start electioneering in their constituencies and file nomination papers.
The PTI chief has already withdrawn from NA-193 Rajanpur by-elections.