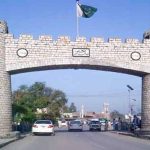 ISLAMABAD: Pakistan Tehreek-e-Insaf (PTI) Chairman Imran Khan has on Sunday said that he would convey demands of the tribal people, protesting outside National Press Club here, to Chief of Army Staff (COAS) General Qamar Javed Bajwa.
Addressing the Mehsud Tribe's sit-in, protesting against the extrajudicial killing of Naqeeb Mehsud in Karachi, the PTI Chief said that former Senior Superintendent of Police (SSP) Malir Rao Anwar not only killed Naqeeb Mehsud but several other people.
Imran addressed the protesters saying, "You are not alone and the entire Pakistan is with you. I will search for Rao Anwar along with you".
He added that the integration of Federally Administered Tribal Areas (FATA) into Khyber Pakhtunkhwa was inevitable and added that people opposing the merger of FATA actually did not want development of the tribal areas.
Khan termed the drone attacks a violation of human rights and said he always opposed sending Pakistan Army to the tribal areas.