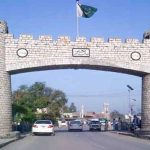 ISLAMABAD: Chairman Pakistan Tehreek-e-Insaf (PTI) Imran Khan has refused to share stage with Co-Chairman of Pakistan People's Party (PPP) Asif Ali Zardari in a protest announced by Pakistan Awami Tehreek (PAT).
Spokesperson PTI has said in a statement that party chairman would participate in the protest; however, he would not share stage with Zardari.
The spokesperson added that separate timings have been allotted for Imran Khan and Zardari to take part in the protest.
According to media reports, schedule for the speeches of opposition leaders have also been finalized in a core committee meeting of PAT held under the chairmanship of party head Dr. Tahirul Qadri.
It is worth mentioning that PAT is staging a protest tomorrow (Wednesday) against the Lahore's Model Town incident and all the opposition parties except Muttahida Qaumi Movement (MQM) have decided to participate in the protest.