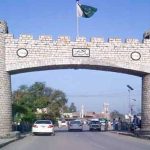 ISLAMABAD: Pakistan Tehreek-e-Insaf (PTI) Chairman Imran Khan has dismissed the possibility of forming alliance with Pakistan People's Party (PPP) once and for all.
During an interview with a private TV channel, Imran Khan clarified that he would prefer opposition benches rather than forming a coalition government.
He added that a party could not implement its manifesto in a coalition government adding that they (PTI) had learned a lesson from such a government in Khyber Pakhtunkhwa.
PTI had formed coalition government with Jamat-e-Islami (JI) after 2013 general elections.
Commenting on the controversial book of his former wife Reham Khan, he said that Pakistan Muslim League-Nawaz (PML-N) had paid for the book.
He added that PML-N had fallen low for power adding that adding that PML-N would earn nothing after release of the book but disrespect.
Imran Khan also responded to criticism on social media regarding his alleged prostration at Baba Fariduddin Ganjshakar shrine saying that he merely kissed the floor of the shrine out of respect for the great Sufi Saint.