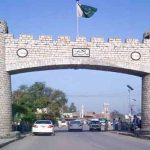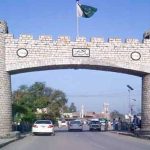 PESHAWAR: Pakistan Tehrik-e-Insaf Chief Imran Khan has called for merger of FATA with Khyber Pakhtunkhwa at earliest and mainstreaming the tribal areas for elimination of terrorism from the country.
Talking to newsmen after suicide attack on judges van in Hayatabad, the PTI chief strongly condemned the attack on judges van and said that driver was killed and four people were injured in the attack.
He said that mainstreaming of the FATA has been delayed, which should have been carried out after completion of Zarb-e-Azab operation. He said that FATA should be merged with Khyber Pakhtunkhwa with consensus and there was no other solution. He opposed the proposal of making FATA separate province.
"If we want to reap the benefits from Operation Zarb-i-Azb and National Action Plan, it is essential to merge Fata [with KP]," Imran said, adding that the issues pertaining to Fata need to resolved at the earliest.
"The war in the last 10 years has left tribal areas in ruins. The region is massively underdeveloped and needs to be integrated in the mainstream," the PTI chief added.
As soon as that is done "terrorism from Fata, that is infiltrating into settled areas, can be curbed," Imran reiterated.
The PTI chairman said that he met Khyber Pakhtunkhwa Chief Minister Pervez Khattak, also present during the press conference, to discuss a course of action to speed up the merger process.
"Further delay in the merger process would allow terrorism to take roots in the vacuum that currently exists in the region," Imran said, adding that the repercussions of slow progress will not only be felt in Khyber Pakhtunkhwa but also the rest of the country.
He said that the federal government should have provided development funds for FATA. He said that national action plan was prepared with national consensus.