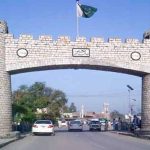 ISLAMABAD: Federal Minister of Information Pervez Rasheed Tuesday said that Imran Khan should agree to three conditions if he was serious in his offer of re-election in Khyber Pakhtunkhwa.
Talking to newsmen, he said that after seeing the situation of law and order during the local bodies election in Khyber Pakhtunkhwa (KP), they cannot let it all happen again. Therefore, he added Imran Khan should make sure expelling those from his party who were involved in strife, killings and use of government machinery in the election.
He said his second condition was that Imran Khan should take oath that he will not give ticket to those members of his party who stole the votes and rigged the results. He presented his third condition asking Imran Khan to expose the name of those four who got results of their will.
Pervez Rasheed said that if Imran Khan does not agree to these conditions, he will be known as the chief of election thieves.