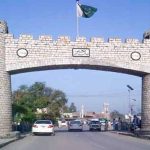 LAHORE: Punjab Law Minster and Pakistan Muslim League-Nawaz (PML-N) leader Rana Sanaullah said on Thursday Imran Khan and his aides start whining just before any election is about to take place.
"Imran Khan and his comrades can't mislead people by telling lies, Tehreek-e-Insaf is going to be Q-League of the future" he said, while talking to media.
He said that Imran Khan and his party leaders are scared due to imminent defeat in the upcoming election.
Sanaullah said hurling allegations at government institutions has become Imran Khan's habit. "He should have courage to face the defeat, " said the firebrand PML-N leader.