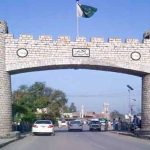 ISLAMABAD: Pakistan Tehreek-e-Insaf (PTI) Chairman Imran Khan has tasked Shah Mehmood Qureshi with getting support from Balochistan National Party Mengal group (BNP-Mengal) in the National Assembly.
After Imran Khan's directions, Shah Mehmood Qureshi requested the BNP-Mengal leadership to support Imran Khan in the prime minister election.
During a meeting, a detailed talk on a six-point agenda provided by BNP was held after which, PTI leader Shah Mahmood Qureshi assured to put forward all the demands before Imran Khan.
BNP Senator Jahanzaib Jamaldini said that we should make the democratic institutions more stable by resolving the issues through negotiation.
PTI will be giving priority to the province during its tenure, he added.