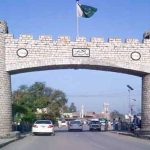 ISLAMABAD: Pakistan Tehreek-e-Insaf (PTI) Chairman Imran Khan slammed Nawaz Sharif for openly attacking judges and said that the former prime minister should be ashamed of himself.
Reacting to Nawaz's comments earlier in the day after he was indicted in all three references filed against him by National Accountability Bureau (NAB) in accountability court, Khan took to twitter to criticize the ousted prime minister.
Khan wrote that that Nawaz was attacking state institutions to save his corruption.
"Nawaz attacking & seeking to destroy state institutions simply to try & save his billions in loot plundered from nation," wrote Khan on Twitter.
Earlier, referring to Tuesday's detailed order of the Supreme Court rejecting his review petitions in the Panama Papers case, Nawaz said "all this will be read as a dark chapter in the country's history", adding that anger and bias of judges was out in open.