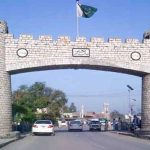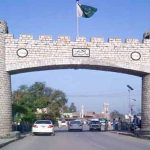 KARACHI: Pakistan Tehreek-e-Insaaf (PTI) chairman Imran Khan warned the government of protest movement if the FATA was not merged with the Khyber Pakhtunkhwa.
Addressing press conference during his visit to Karachi, the PTI said that the National Action Plan (NAP) had clearly mentioned that FATA should be mainstreamed and merged with the province. "FATA should be merged with KP as soon as possible."
The PTI chairman said if the issue of the merger is pushed forward to 2023, then terrorism might return to the province.
He said that early elections was the only solution to the current problems of the country as the PML-N led government failed to deliver. "The sooner the government goes towards early polls, the better it will be," said Imran.
He said that the government led by a puppet prime minister was only trying to save the corruption of the Sharif family.
Commenting on devaluation of the rupee, the PTIO chief said the present government could not solve the current economic crisis and early elections was the only solution to put the economy on track. He said that the country's debt and inflation would increase due to devaluation of the rupee.
He demanded of the chief minister Punjab and Rana Sanaullah to resign as Model Town commission report clearly implicated them. He asked, how could the two be prosecuted by law if they remain in power and said both should resign.
Earlier, the PTI chairman, who arrived in the port city on Wednesday, met with members of the trade and industry who complained that the party's Karachi chapter was not accessible and they felt ignored.