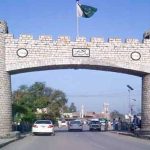 ISLAMABAD: Expressing grief over reported atrocities committed against the Rohingya Muslims in Myanmar, Chairman Pakistan Tehreek-e-Insaf (PTI) Imran Khan has urged the international community to take notice of the situation.
In a letter to UN Secretary General Ban ki Moon on the distressing plight of Rohingya refugees and the persecution of Rohingyas in Myanmar, Imran Khan said that UN had failed in protecting its fundamental principles and human rights.
Khan also wrote that the UN had failed in stopping persecution and genocide.
The Rohingya Muslims flee Rakhine state in Myanmar in droves each year to escape poverty and persecution in a region where their movements are controlled and they lack access to jobs or basic services.
The exodus increased dramatically after 2012 when scores were killed in communal bloodletting involving Buddhist nationalists in the state.
Tens of thousands have languished in displacement camps in Rakhine since the violence.
An estimated 300,000 more scratch a living in the poor coastal area of neighbouring Bangladesh, but only around a tenth of them are officially recognised as refugees.
The status of the Rohingya is an incendiary issue in Myanmar as Buddhist nationalism surges.
But the country has faced intensifying pressure from the international community to extend citizenship rights to them.
Myanmar has been keen to portray those leaving its shores as Bangladeshi economic migrants, and rejects widespread criticism that its treatment of the Rohingya is one of the root causes of the exodus.