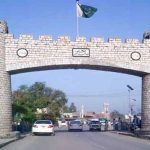 ISLAMABAD— Prime Minister Shehbaz Sharif, in his address to National Assembly, has criticized Pakistan Tehreek-e-Insaf Chairman Imran Khan for attacking state institutions and the government in his public address last day in Abbottabad.
In his address, PM Shehbaz Sharif termed Imran Khan's Abbottabad speech an "anti-state" narrative and a "conspiracy against Pakistan". He said PTI chairman's comments were "very dangerous and terrifying". He said Imran had "directly" likened Pakistan's institutions to Mir Jafar and Mir Sadiq.
"If you're [Imran Khan] not in power today … You were a favorite of this institute and fed like a baby for three and a half years," he said. "This core institution has never supported any of the previous prime ministers the way it did Imran Khan Niazi."
"It is unfortunate of him that despite [the support] he didn't learn, perform or deliver to the nation," he added.
Imran in Abbottabad speech, while addressing a public gathering on Sunday, had narrated the stories of Mir Jaffar and Mir Sadiq. The former prime minister had said Sirajud Daula was a governor of the Mughal emperor whose commander-in-chief, Mir Jaffar, joined hands with the English to topple the government.
He had said that his government was removed from power through "the Mir Jafars and Mir Sadiqs of today".