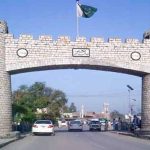 ISLAMABAD: The convener opposition Rahbar Committee Akram Durrani alleged on Friday that the government has made a mistake for consulting opposition over the appointment of chief election commissioner and other members.
Talking to media after the committee's in-camera meeting, Durrani said that opposition wanted to restore the respect and trust of the election commission which had been damaged after the 2018 election.
"We want to bring people in ECP those have respect and opposition agreed over the steps to revive trust of the ECP among people but the incompetent government failed to resolve the issue," he said.
Talking on the occasion, PML-N leader Ahsan Iqbal said that when the government was known over the retirement of the CEC why it had not consulted the opposition , now the government has the last chance to solve the issue amicably.