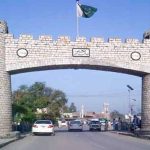 NEW DELHI: New Delhi has cancelled scheduled meeting of Pakistan and India Foreign Ministers scheduled to be held next week in New York, India media reported.
Spokesman for the Indian External Affairs, Raveesh Kumar said, "The recent developments show that any dialogue with Pakistan is meaningless."
According to media reports, the India cancelled the meeting over killing of its three policemen in Indian occupied Kashmir and release of postal stamps glorifying martyred Kashmiri leader Burhan Wani.
On Thursday, following a letter to Indian Prime Minister Narendra Modi from his Pakistani counterpart Imran Khan for resumption of dialogues , New Delhi had accepted that Foreign Ministers of two countries will be meeting in New York next week on the sidelines of the United Nations General Assembly (UNGA) session.
The meeting was scheduled to be held on September 27.
United States had welcomed the meeting of Pakistan, India Foreign Ministers in New York, expressing hope that the conditions will be set for a "good" and and "strong" relationship between the two neighbours in the future.