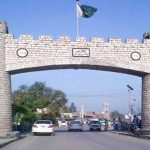 ISLAMABAD: Foreign Minister Shah Mahmood Qureshi says human rights of innocent Kashmiris have been completely usurped by India.
Addressing a function in Islamabad on Monday, he said twenty two days day or 528 hours of day and night curfew have passed and 12 million innocent people have been brutally cut off from world through modern iron curtain and draconian laws imposed by Indian security forces.
The Minister said the ruthless Indian occupation and siege of Indian occupied Kashmir continues unabated and there is a complete ban on media and communication in IOK. He said this blatant attempt to change the demography of the held territory contravenes the relevant UN resolutions on Kashmir.