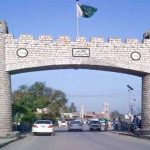 ISLAMABAD: Foreign Office Spokesperson Nafees Zakaria says India is committing ceasefire violations because it cannot digest Pakistan's successes in the war against terrorism.
In an interview with News and Current Affairs Channel of Radio Pakistan, he said on one side India is financing terrorist organizations in Afghanistan to carry out terrorist activities in Pakistan, while on the other, it is targeting civilian population along Line of Control and Working Boundary.
He said Indian troops are attacking innocent civilians and children in occupied Kashmir to deflect world attention from human rights violations. He said targeting innocent civilian populations is a cowardice act.
Nafees Zakaria said Pakistan is highlighting human rights violations in occupied Kashmir by the Indian troops at all international fora effectively.