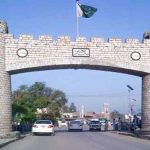 New Delhi: A helicopter carrying India's defence chief General Bipin Rawat crashed in the southern state of Tamil Nadu on Wednesday, the air force said. Five bodies have been found from the crash site and four have been taken to hospital with severe burn injuries.
General Rawat's wife, his Defence Assistant, security commandos and Indian Air Force personnel were reportedly among the 14 on board.
The Indian Air Force confirmed in a tweet that the Chief of Defence Staff was on the flight. He had taken a flight from Delhi to Sulur earlier today and that flight manifest had listed nine people. The crash took place in the Nilgiris shortly after the Mi-series chopper took off from the army base in Sulur in Coimbatore. The chopper was heading to the Defence Staff Services College in Wellington in the Nilgiris.