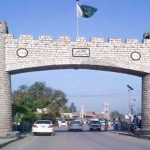 KARACHI: Chairman PCB Najam Sethi has said that playing a series against India is Pakistan's right and it is not fair to say that Pakistan is begging to play with India.
Talking to media in Karachi, the chairman PCB said that if India didn't want to play against Pakistan then they shouldn't have signed the contract with us earlier.
"There's nothing bigger than India Pakistan matches," he said when asked about why PCB is insisting on series against India despite India's reluctance in playing with Pakistan.
"We are not begging, this is our right. This is our right to earn revenue from India series. There's a contract with India and we want India to honor that, if they didn't want to play then they shouldn't have signed the contract," he added.
He also said this perception isn't correct that India has hijacked ICC and all members are equal in ICC.
"The fact is that India has financially strong position," he said.
The chairman reiterated his commitment to hold PSL final in Karachi saying that the Sindh Government is fully cooperating with PCB and things are on right direction.
"Sindh Government is cooperating with us for PSL. They understand that this is now or never moment of Karachi. This is very important for Karachi to give the message that Karachi is also a peaceful city," he said.
Sethi said that he had ad meetings with security officials and CM Sindh during his visit of Karachi
"Meetings were very fruitful. We discussed things related to security, which include making of plan, implementation of that plan and demonstration of SOPs," he said.
"Foreign experts will review SOPs." The chairman PCB added.
Najam Sethi further said that work at the Karachi stadium is in full swing and it should be completed by February 15, 2018.
"Even if it is not prepared by February 15, then deadline should be extended by March 15, because final is to be held on March 25. We will fulfill our promise of having the PSL final in Karachi," he said but also revealed that 'plan B' for the PSL final is to have it in Lahore.