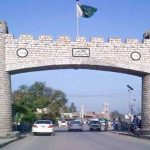 NEW DELHI: India has once again made clear its stance that, for the time being, there will be no bilateral cricket series between the two countries, even at neutral venues.
According to a report in the Indian media, Indian Minister of External Affairs Sushma Swaraj indicated the government's stance at a meeting of the consultative committee attached to the ministry that offered a review of relations with neighbours.
On being asked about restarting the long-suspended 'cricket diplomacy' between the rivals, Swaraj said the high number of cross-border firings do not set the tone for any kind of bilateral engagements, the report added.
Former Pakistan cricketer and commentator Ramiz Raja said, "I do not understand this rhetoric. The Indian government has decided that they will not let people to people contact to take place."
"I fail to understand why the sport is dragged into these matters," he added.
The Pakistan Cricket Board (PCB) has claimed a compensation of $70 million from the Board of Control for Cricket in India's (BCCI) for not honouring the MoU signed in 2014, which said that both the countries would play six series between 2014 and 2023.
PCB also recently raised objections with India about the Future Tour Programme schedule for excluding any bilateral series with the green shirts.
PCB intimated in an official release that they will challenge the new schedules until they get to play against India in a bilateral series.