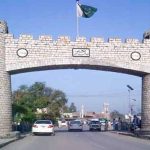 NEW DELHI: Indian Foreign Ministry Spokesperson Vikas Swarup on Thursday welcomed the Pakistan move of arresting the head of the Jaish-e-Mohammad militant group on suspicion his outfit masterminded an attack this month on an air base in Pathankot.
Addressing a press conference, Vikas Swarup said that India will cooperate with Pakistan special investigation team constituted to probe the Pathankot air base attack.
"We look forward to the visit of the Pakistani special investigation team. We will extend it our full cooperation," Swarup told reporters.
Swarup also said the expected meeting between India and Pakistan's foreign secretaries has been rescheduled to "some time in the near future".
"The foreign secretary spoke to his Pakistani counterpart and they agreed to reschedule talks in the near future."
He said the Indian intelligence agencies will work with Pakistan and provide all support. "Action taken against Jaish-e-Mohammad is an important and positive first step."