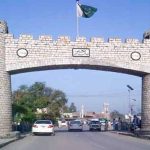 RAWALPINDI: Indian Air Force aircrafts violated Line of Control (LoC) on Monday night, Director General (DG) Inter-Services Public Relations (ISPR) said in his tweet.
He said Indian aircraft intruded from Muzafarabad sector. Facing timely and effective response from Pakistan Air Force released payload in haste while escaping which fell near Balakot. No casualties or damage.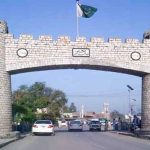 In his post on official Twitter account, Major General Asif Ghafoor said that Pakistani Air Force "immediately scrambled" after which the Indian planes returned.
According to DG ISPR, Indian Air Force violated airspace along the Line of Control (LoC), Pakistan Air Force immediately responded to deal with an emergency situation and forced the Indian jets to return to their territory.
Earlier on the day, Chief of Army Staff, General Qamar Javed Bajwa and Chief of Air Staff, Air Chief Marshal Mujahid Anwar Khan had expressed satisfaction on the readiness of Pakistan Armed Forces, saying: "Pak forces are fully prepared for a befitting response to any Indian aggression or misadventure."
Last week, DG ISPR held a press conference in Rawalpindi, during which he reiterated Prime Minister Imran Khan's proposal of talks to Delhi.
The Military spokesperson rubbished rumours that Pakistan's preparing for war. "We are not preparing to initiate anything," he said. "We have the right to respond to your preparations for war," adding that Pakistan Army's battle-hardened forces would provide a military response that would catch India off guard if and when necessary.
Pakistan and India's relations have been tense since the Pulwama attack on February 14.