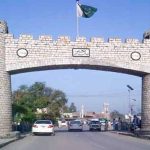 ISLAMABAD: Pakistan Peoples Party Chairman Bilawal Bhutto said on Saturday that the use of cluster bombs by the Indian army is outrageous and the neighbouring country continues to flout the international conventions.
The PPP chairman posted on Twitter, saying that India is trying to stifle the aspirations of the Kashmiri people.
"The world continues to ignore human rights catastrophe. This must change if we are to have peace," he said.
The message came after the Inter-Services Public Relations on Saturday said the Indian army has been using cluster bombs to target civilians along the Line of Control (LoC).