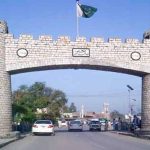 ISLAMABAD: Foreign Secretary Tehmina Janjua says Indian claims regarding involvement of Pakistan in Pulwama attack are contradictory, and unverified social media content have no grounds.
Briefing Ambassadors from non-permanent members of the UN Security Council, the Foreign Secretary pointed towards known tactics of India to divert global attention from gross human rights violations in held Kashmir.
Tehmina Janjua shared Pakistan's perspective with Ambassadors on unfounded allegations by India after the attack.
The Foreign Secretary emphasized continued importance of implementing the UNSC resolutions on Kashmir.
Earlier, at least 44 Indian paramilitary soldiers were killed on Thursday in Indian-occupied Kashmir in one the deadliest attacks. The attack saw explosives packed inside a van rip through buses in a convoy of 78 vehicles carrying some 2,500 members of the paramilitary Central Reserve Police Force (CRPF).
Two blue buses carrying around 35 people each bore the brunt of the massive blast, heard miles away, around 20 kilometres (12 miles) from the city of Srinagar on the main highway to Jammu.
Kashmir has been divided between India and Pakistan since independence. The Kashmiris have been fighting for an independent Kashmir, or a merger with Pakistan, for 30 years.
Last year was the deadliest in a decade, with rights monitors saying almost 600 Kashmiri people died, most of them civilians. Thousands more have been maimed in recent years by pellet-firing shotguns used by Indian forces.
Earlier on Friday, Hindu fanatics affiliated with Bharatiya Janata Party, Rashtriya Swayamsevak Sangh, Bajrang Dal, Shiv Sena, Vishwa Hindu Parishad and other extremist organizations torched dozens of vehicles of Muslims in Jammu city.
According to reports, hundreds of members of extremist Hindu organizations took to the streets of Jammu city, today, and protested against the killing of Indian troops in an explosion at Lethpora in Pulwama on Thursday. At least 49 troops were killed in the blast.
Eyewitnesses said that the protesters raised anti-Kashmir, anti-Pakistan and other provocative slogans.
Following the violence by the Hindu fanatics, the occupation authorities imposed curfew and suspended internet service in the city.
Meanwhile, thousands of people attended the funeral prayers in absentia for a youth, Aadil Ahmed Dar, in Gandi Bagh area of Pulwama, on yesterday.
Indian police and troops barred journalists from performing their professional duty by disallowing them to visit the site of Lethpora explosion.
The Joint Resistance Leadership comprising Syed Ali Gilani, Mirwaiz Umar Farooq and Muhammad Yasin Malik in a statement in Srinagar said, the people and leadership of Kashmir regret every killing that happens in the territory.
The Chairman of Hurriyat forum, Mirwaiz Umar Farooq, in a statement in Srinagar said not only students but Kashmiri businessmen and traders staying in various places were also targeted and harassed.
Minister for Information and Broadcasting Chaudhry Fawad Hussain has termed the Indian allegation regarding Pulwama incident as totally false and baseless.
Talking to a private news channel, he said Pakistan is promoting peace and tolerance in the region and not terrorism.
The Information Minister termed the Indian government's attitude as very unfortunate to blame Pakistan for such incidents without any evidence and investigation.
Fawad Chaudhry said people are enjoying freedom and better human rights in Pakistan, while India is violating human rights in occupied Kashmir.
He said the present government wants to develop good relations with neighboring countries, including India and opening of Kartarpura Corridor was a peace initiative in this regard.
Replying to a question, he said Pakistan is also playing its due role to restore peace in Afghanistan and taking steps for promoting trade activities in the region.