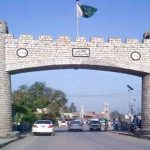 NEW DELHI: The Indian Supreme Court on Wednesday rejected 1993 Mumbai bomb blasts convict Yakub Memon's plea seeking a reconsideration of his death sentence.
The three-judge panel rejected the last-minute petition, clearing the last judicial barrier to executing Yakub Memon just hours before he was due to be hanged in Nagpur jail on Thursday, his 53rd birthday.
"The Supreme Court has rejected all the contentions raised by Yakub Memon. The Maharashtra Governor and the President will have to take the decision on the mercy petition today itself," Indian media quoted senior lawyer Ujjwal Nikam as saying.
Although his appeal had already been turned down by the Indian president, Memon filed a fresh plea with the president today seeking commutation of his death sentence to life imprisonment.
Meanwhile, Indian media reported that the Maharashtra Governor also rejected his mercy plea today.
Memon is the only person sentenced to death for India's deadliest bomb attack that killed at least 257 people, but his case has divided opinion in India, with several eminent figures saying the sentence is too harsh.
Police consider Memon's brother, "Tiger" Memon, and mafia don Dawood Ibrahim to be the main masterminds behind the attack, carried out to avenge the destruction of Babri mosque by Hindu extremists in 1992. Both remain in hiding.
The Supreme Court last week rejected one appeal, but Memon again approached the court arguing an order to hang him was passed while he still had legal recourse available.
A two-judge Supreme Court bench on Tuesday gave a split verdict and referred Memon's mercy plea to a larger bench of justices, which rejected Memon's appeal today.
Supporters of Memon's plea said he cooperated with investigating agencies and that he was the only person of several convicted to face the death penalty for the bombings, which targeted landmarks in Mumbai, then known as Bombay.
His imminent hanging in the central city of Nagpur has ignited a debate in the media, and his cause had also been taken up by Bollywood superstar Salman Khan.
Calls for reprieve grew after a news website last week released a 2007 article written by intelligence official B. Raman, who coordinated Memon's arrest in 1994, and said he believed he should not be hanged. Raman has since died.
"In their eagerness to obtain the death penalty, the fact that there were mitigating circumstances do not appear to have been highlighted (by the prosecution)," Raman said in the article.