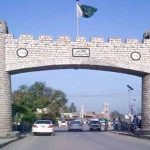 SRINAGAR: Eight people were martyred in Islamabad and Shopian districts of Indian Occupied Kashmir (IOK) today during search operations.
According to Kashmir Media Service (KMS), Director General of Police SP Vaid said in a statement that eight suspected militants were killed in two gunfights with Indian forces in south Kashmir districts.
Vaid said that seven bodies of the youth were recovered from Dragad village in Shopian.
He claimed that top mujahideen commanders were among those killed.
Reports said that three Indian soldiers were also injured during an ongoing encounter in Kachdoora village in south Kashmir.
Another youth, Vaid said, was killed in a gunfight with forces at Dialgam in Islamabad district.