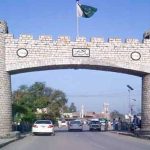 SRINAGAR: In occupied Kashmir, at least five youth have been killed in two days in a fresh act of Indian state terrorism at Rafiabad in Baramulla district.
Four of them were martyred yesterday while one breath his last today.
The youth were killed during a cordon and search operation jointly launched by Indian army's 32 Rashtriya Rifles and 9-Para Commandos in the upper reaches of Rafiabad area of the district.
Indian troops also used gunship helicopters in the operation.
Meanwhile, massive protests erupted after Indian troops launched a cordon and search operation in Gudoora area of Pulwama district. The troops used brute force for dispersing the protesters triggering clashes in the area.
The Indian troops has earlier martyred four Kashmiri youth on July 7 and three on last Saturday.