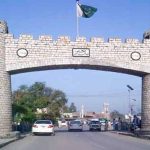 SRINAGAR: Indian troops in their fresh act of state terrorism martyred at least five Kashmiri youth in Shopian district of Indian Occupied Kashmir (IOK).
As per details, the troops killed the youth during a violent cordon and search operation in Kilora area of the district.
The operation continued till reports last came in.
Meanwhile, forceful anti-India demonstrations erupted in the area. Indian troops and police used brute force to disperse the protesters, triggering clashes. At least 20 protesters sustained injuries in the brutal actions of the forces' personnel.
District Hospital sources told media that they received 20 civilians in injured condition. They said that five of them were referred to a hospital in Srinagar for specialized treatment.
Hospital authorities added that one of the injured has been hit by a bullet in his shoulder while four others were hit by pellets.
The occupation authorities have suspended mobile internet services in Shopian district to prevent people from sharing information about the latest situation.