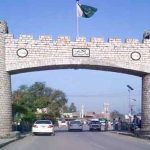 KARACHI: Former Pakistan Cricket Board (PCB) Chairman Shahryar Khan has said that the stubbornness of the Narendra Modi government is hindering Pakistan-India bilateral series.
Khan, in an interview, maintained that the Indian government is not allowing the Board of Control for Cricket in India (BCCI) to restore cricketing ties with Pakistan, and there are no chances of mutual series in near future as well.
The former PCB chief commented that Pakistan have always shown flexibility to revive the game between both cricket-mad nations. BCCI has informed its government about the losses that it suffers by not playing with Pakistan but the federation did not change its stance, said Shahryar.
Upon a question, Khan responded it is very sad to know that Afghanistan will play their first Test match against India, as the historic encounter should have been played versus Pakistan. He said it is unfortunate that India has brought politics into sports.
Shahryar Khan said he does not have any reservations that Pakistan got less number of matches according to the International Cricket Council (ICC) Future Tour Program (FTP) as quality is more important than quantity. He said the matches against good teams will generate better revenue.
He added that Pakistan Super League (PSL) has improved the standards of domestic cricket, and the event is providing fair opportunity to the youngsters to showcase their talent. The former PCB chairman reiterated that the T10 League will damage the sport dreadfully.