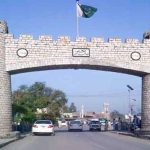 ISLAMABAD: Indonesian President Joko Widodo has called for a firm commitment to democracy as it is the only way to serve interests of the people.
He was addressing the joint session of the Parliament in Islamabad on Friday.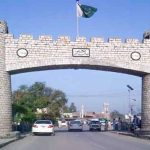 Indonesian President said democracy provides space for people in decision-making process, helps maintain political stability and achieve growth.
Joko Widodo said economy of a country or a region can grow if there is political stability and security. He said economic activities will never take place if there is conflict or war. He said conflicts and wars benefit no one and people mainly women and children become most impacted in such situations.
Referring to the challenges of terrorism, he said no country of the world is immune to it. He said incidents of terrorism are taking place in almost all countries including Indonesia and Pakistan. He said Muslims are in largest number the victim of terrorism. He pointed out that 76 percent of terrorist attacks took place in Muslim countries, 60 percent of armed conflicts happened in Muslim countries and 67 percent refugees come from Muslim countries.
The Indonesian President said weapons and military power will never resolve conflicts in the world and arms race would continue to create tension. He emphasized the need to resolve conflict through dialogue.
Referring to bilateral relations, he said Pakistan and Indonesia are friends and have many things in common. They are two countries with largest Muslim population, are members of OIC and D-8 and initiators of Asia-Africa Conference and most importantly they are democratic countries.
He said Indonesia will always remember the support of the people of Pakistan towards its struggles for independence. He said coinciding with the 50th Anniversary of its Independence, Indonesia conferred First Class Adipurna Star to Pakistan's Father of the Nation, Muhammad Ali Jinnah for his contributions in supporting Indonesia's independence.
Radio Pakistan's parliamentary correspondent says the speech of the Indonesian President was punctuated with thumping of desks by parliamentarians. A thunderous applaus was given when he said Parliament of Pakistan Zindabad.
Visitors in the galleries of the parliament included Governors and Chief Ministers of the provinces, services chiefs, political leaders, members of the diplomatic corps and senior civil and military officials.
Earlier, welcoming Indonesian President Joko Widodo in the joint session of Parliament, Speaker National Assembly Sardar Ayaz Sadiq said Pakistan and Indonesia cherish deep bonds of history, religion and culture.
He said an everlasting peace in South Asia requires a just and peaceful solution of this unresolved issue in accordance with the aspirations of the Kashmiri people and in light of the United Nations Security Council Resolutions.
The Speaker said Pakistan hopes that friends like Indonesia will continue helping Pakistan in this regard.
The Speaker said as members of the United Nations, the OIC, the Inter-Parliamentary Union, the Parliamentary Union of OIC Member States and other international and regional forums, we have been supporting each other on all issues of common concern and interest.
Sardar Ayaz Sadiq said the recent years have seen enhanced people-to-people contacts between our two countries, which have opened new avenues of cooperation in higher education, cultural exchanges, bilateral trade and investment opportunities on both sides.
He said Pakistan has paid the heaviest price by rendering over sixty-five thousand lives and bearing a loss of over 120 billion dollars to its economy.