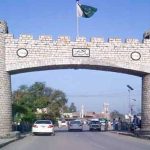 ISLAMABAD: The Pakistan Bureau of Statistics (PBS) has released data showing that monthly inflation has hit an all-time high, amidst ongoing political and economic turmoil that is making life difficult for citizens. In April, the Consumer Price Index (CPI) reached 36.4% year-on-year, which is higher than the previous month's 35.4% and significantly higher than the 13.4% recorded in April 2022. Additionally, inflation rose by 2.4% month-on-month.
The data shows that inflation has increased in both urban and rural areas, with rates of 33.5% and 40.7% respectively. Food inflation, in particular, has remained high, with non-perishable food items experiencing a price jump of 51.5% and perishable food items increasing by 29.23% compared to April last year.
The alcoholic beverages and tobacco sub-index has recorded the biggest increase, surging to 133.53%. Transport costs have increased by 56.77%, housing and utilities by 16.94%, clothing and footwear by 21.62%, furnishing and household equipment maintenance by 40.53%, restaurants and hotels by 39.03%, miscellaneous by 38.84%, recreation and culture by 68.6%, health by 18.77%, education by 8.5%, and communication by 6.75%.
These figures indicate that the economic and political turmoil in the country is having a severe impact on the daily lives of citizens, with the high inflation making it even more difficult to make ends meet.