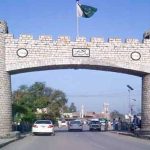 ISLAMABAD: Chief Justice of Pakistan Justice Nasirul Mulk, who is head of a three-judge judicial commission holding an inquiry into alleged rigging in 2013 general election, on Wednesday said the panel would try to conclude its proceedings by next week.
The CJ remarked the apex court would not take up the case pertaining to military courts next week to focus more on the rigging issue, and the judicial commission would meet at 11:00 pm on daily basis.
Salman Akram Raja, counsel for the Election Commission, prayed the court to allow him to present Returning Officers as witnesses. The CJ told him that it depends on him whom he presents as the witness.
The lawyer cross-examined Kahliqur Rehman, a witness of the ECP, who said he couldn't remember exactly when the ROs requested for additional ballot papers. He, however, added that the requests for additional ballot papers were received at the office of the provincial election commissioner.
The witness further said that he came to know about the printing of additional ballot papers through television.
When asked by Hafeez Pirzada, a counsel for the Pakistan Tehreek-e-Insaf, whether he was informed about the printing of 120,000 ballot papers for an NA constituency in Lahore , the witness said: "It is not in my knowledge that 120,000 additional papers were printed for a National Assembly constituency," he said.
During the cross-examination, the witness said he wrote to printing press for printing of ballot papers as told by his office.
He said that he was not present at the time of transportation of the ballot papers. "Representatives at the Printing press sent a report on daily basis, which we forwarded to the Islamabad Headquarters," Khaliqur Rehman added.