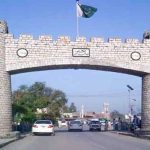 PESHAWAR: The Deputy Commissioner Peshawar on Monday constituted a seven-member inquiry committee for probe into the alleged anti-polio drops reaction that landed more than 50 school children into hospital following immunization in Mashukhel area of Peshawar.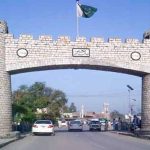 The inquiry committee is comprised of Dr. Gul Muhammad Khan as its chairman whereas other members of the committee included Shahbaz Khattak, Dr. Ikram Ullah, Dr. Anwar Jamal, Dr. Bawar Shah, Dr. Mohammad Shafique and a representative of PSRA Khyber Pakhtunkhwa. The committee will complete inquiry and submit its report to the concerned authority along with recommendations by today.
Meanwhile, Focal Person to Prime Minister on Polio Eradication, Babar Bin Atta said that he himself will share results of the investigations with everyone in Peshawar today. He said that all the affected children are stable. "I have just had a detailed telephonic conversation with Dr. Shehzad Akbar of HMC Peshawar who told me that all children are stable and will be discharged probably today. I assure parents that how polio vaccine allegedly caused reaction in particular school(s) will be investigated," he said in a twitter post. "Regarding protests in Peshawar against Polio vaccine reaction, parents must know that it is a completely safe vaccine & this single incident being reported from particular schools in Peshawar while the whole country is in National Polio campaign will be thoroughly investigated," he added.
Earlier, around 50 children fell unconscious after anti-polio drops were administered to them in Mashokhel area in Badabher, the outskirts of Peshawar here on Monday. Residents of the area alleged that the children fell unconscious of reaction to vaccines during an immunization campaign in Peshawar. The children's health deteriorated soon after anti-polio drops was administered. The affected children were immediately shifted to Mashokhel Hospital and Hayatabad Medical Complex Hospital where their conditions were stated to be stable and out of any risk.
Hayatabad Medical Complex Medical Director Prof Dr Shahzad Akbar told reporters during a press briefing that all 75 students brought to the hospital were provided first aid. He said some had already been released, and the remaining students would also be discharged soon since none of them was in serious condition.
A doctor at the hospital said that some 50 students had been admitted with complaints of headaches, nausea and abdominal pain, but all of them are out of danger and in stable condition.
A teacher claimed that the students had been shifted to the hospital by school administration after they began displaying symptoms after they were administered an anti-polio vaccine.
Prime Minister's Focal Person for Polio Eradication Babar Bin Atta said that the students had been shifted to a hospital after they were administered the anti-polio vaccine, but rejected the impression that it was the reason behind the students feeling ill.
He alleged that the school administration had been set against the immunisation of students, and held the hot weather responsible for the children feeling ill.
A Khyber Pakhtunkhwa (KP) government official, Kamran Afridi, said that the vaccine was among the safest in the world. "It doesn't cause any reaction," he added.
He said that experts had already checked the vaccine, and dismissed the suggestion that it was behind the ill health of the students.
Family members and area residents resorted to agitation in protest against the incident. They broke the doors and windows of the hospital during their protest and also set a Basic Health Unit in the area on fire.
Meanwhile, KP Chief Minister Mahmood Khan took notice of the incident and directed the KP Health Department to inquire the matter and submit a report in this regard.