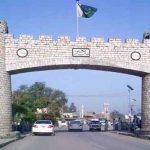 ISLAMABAD: The interior minister has asked the Election Commission of Pakistan not to register Milli Muslim League as a political party.
The party had applied for registration with the electoral body after which the the ECP sought comments from the Interior Ministry through a letter.
The interior ministry in it response opposed the registration of the party on the basis of recommendations from intelligence agencies and the Ministry of Foreign Affairs.
The Ministry of Interior said in it response, "there is evidence to substantiate that Lashkar-e-Tayaba (LeT), the JuD and Falah-e-Insaniat Foundation (FIF) are affiliates and ideologically of the same hue and the registration of the MML is not supported".