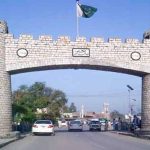 ISLAMABAD: The Supreme Court allowed on Tuesday Pakistan Peoples Party (PPP) leader Dr Asim Hussain to go abroad after ordering the removal of his name from the Exit Control List (ECL).
However, the court stated that Dr Asim has to take permission from the trial court before he leaves the country.
During today's hearing, Dr Asim's counsel, Latif Khosa, informed the two-member bench headed by Justice Mushir Alam that his client's name was not taken off the ECL despite earlier orders of the apex court.
Justice Qazi Faez Isa observed that the petitioner should not flee the country on the pretext of medical treatment.
On November 16, the same bench had directed the government to strike off Dr Asim's name from the ECL so he could travel abroad for medical treatment.
Failure by the government to do so led Dr Asim to file a contempt petition against the Interior Ministry before the same bench.
On Friday, the bench had issued a contempt notice to the interior secretary for failing to strike off Dr Asim's name.